Classes and Workshops
In addition to being a practicing artist and craftsperson, I've been teaching fine and decorative arts techniques since 1992. When my non-profit community arts center "Totts Gap Arts Institute" closed in 2020, I moved all of my courses to my home studio in Bangor, PA. Students interested in private lessons or workshops can email me This email address is being protected from spambots. You need JavaScript enabled to view it. Or call (570)236-1466
Private Art Lessons --by appointment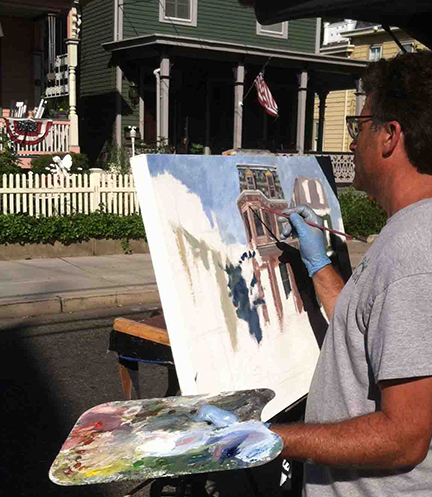 I'm now offering individual and small-group classes in my studio. Classes are designed for the abilities and interests of the student.
Sessions include instruction in the elements of art, space, line, shape, form, value, texture, color) and the fundamentals of design & composition. Learn to apply these elements using various drawing (pencil, conte, charcoal, pastel) and paint media (watercolor, oil, acrylic, tempera or fresco).
Scagliola Workshops July 28-31 2023 January 12-15 2024 $1200 materials included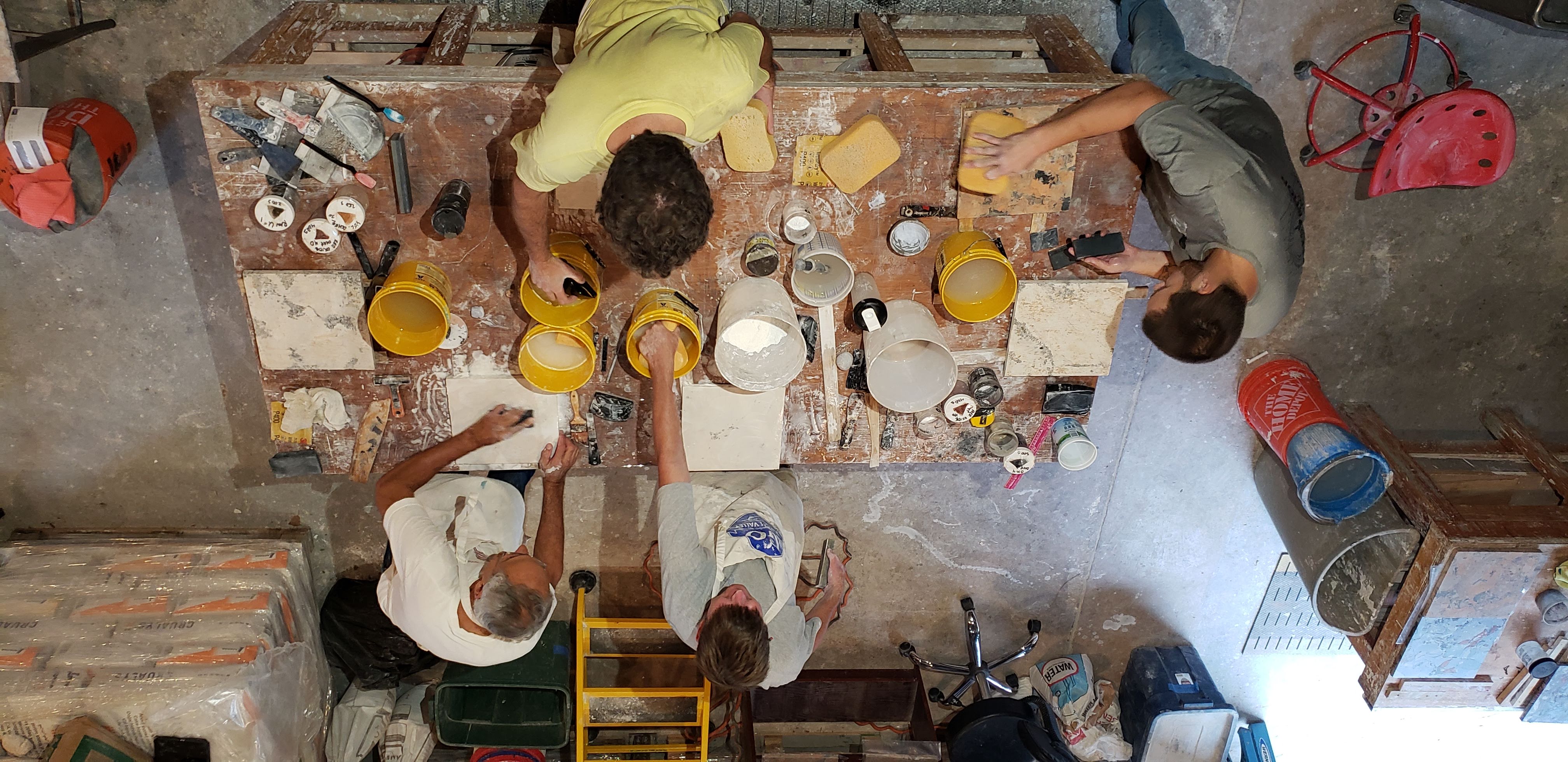 Twice a year, I offer a 4-day course in Scagliola.
Historically, fabrication methods of this 16th c. so-called "lost art" were closely held secrets by its practitioners. After studies in Rome and Venice I've worked to make the european methods available to artists and artisans in the U.S. Since 1999, I've taught over 100 artists and craftspeople from around the world the potential of this dynamic and expressive technique.
This introductiory course lifts the veil, introducing the materials, formulas and processes necessary to create this masterful imitation of marble from basic materials. Gain a better understanding from the initial mix to the final waxing.